Parents, please complete the Accountability Pillar Survey
As an annual check-up on the education system, the Accountability Pillar provides an opportunity for Alberta Education and school authorities to ensure we are equipping students for success.  Because we are a small school with less than 120 students, all Visions West Outreach School parents should receive the survey directly from Alberta Education.
All surveys are anonymous and ask questions about experiences in our school.  Your participation in the survey helps provide important information on the quality of education your child is receiving, so we encourage you to complete the survey and return it promptly.  Visions West will receive data in May.  We use that data to move our school goals forward.
Thank you, in advance, for taking the time to complete the survey.
Sincerely,
Mrs. Bobbie-Jo Douglas
Principal
"The Village's" Support Remains Strong
According to an old African proverb, "it takes a village to raise a child". Never have I witnessed this to the extent that I have here at Visions West Outreach School.  Our community has come together to support our students – not just in this Holy Season – but throughout the year.  With the Next to New's sponsorship of a breakfast program in addition to parent and staff donations, our school is able to offer food on a daily basis to students.  At least twice a month our students are provided with a hot meal.  As Christmas has drawn closer, several local businesses and private donors have sponsored a Christmas feast and gifts for our students.  In particular we would like to thank: AR Croteau Welding Inc., M&M Foods, Rocky Mountain House Co-op, and Sobeys.  I would also like to thank the staff at Visions West and Wild Rose School Division along with the aforementioned whose generosity demonstrate to our students that there are many in our community standing behind them and encouraging them to be the best they can be, knowing supports exist for their well-being. 
As 2016 draws to a close, I would like to take this opportunity to wish you a very Merry Christmas and the richest blessings throughout the New Year.
Bobbie-Jo Douglas
Principal
Pre-Christmas Fundraisers
We currently have two fundraisers on the go:
1. Coupons from Panago Pizza.  The cost is $12.00 and allows you any medium pizza of your choice.  The coupon expires on January 31, 2017.  These make great stocking stuffers.
2. Farm to Schools - We have two bundles of farm fresh produce for sale.  Orders are due November 28.  Vegetables will be delivered to Rocky on Wednesday, December 7.
Bundle A: 2 lbs carrots, 2 lbs onions and 5 lbs red potatoes for $11.00
Bundle B: 3 lbs carrots, 1 lb parsnips, 3 lbs onions, 10 lbs red potatoes, 1 head green cabbage for $22.00
We will use the money to purchase a freezer so that we are able to purchase bulk food for our students.  Please contact the school if you would like to participate in either of these fundraisers. 
Thank you for supporting our students!
Happy Halloween Costume Contest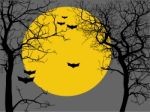 Put on your glad rags, witches hat or... be creative and join in the fun.  We have a few prizes for those who dress in costume on Monday, October 31.  Severed fingers disguised as Halloween hot dogs will be served at lunch.  We will also have some fun and board games in the afternoon.  Don't worry - the lights will remain on!  Thank you to Hope and Dignity as well as Visions' staff for prizes and treats.  We look forward to a spooktacular afternoon.
Which Lung Do You Prefer?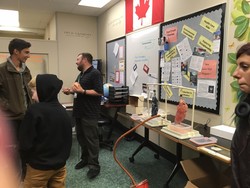 Nathan Hostland from Alberta Health Services spent time with our students on September 20, 2016.  His tobacco presentation included a lung demonstration where students were able to inflate both a healthy pink lung and a diseased blackened lung.  Students learned about the risks associated with tobacco use.